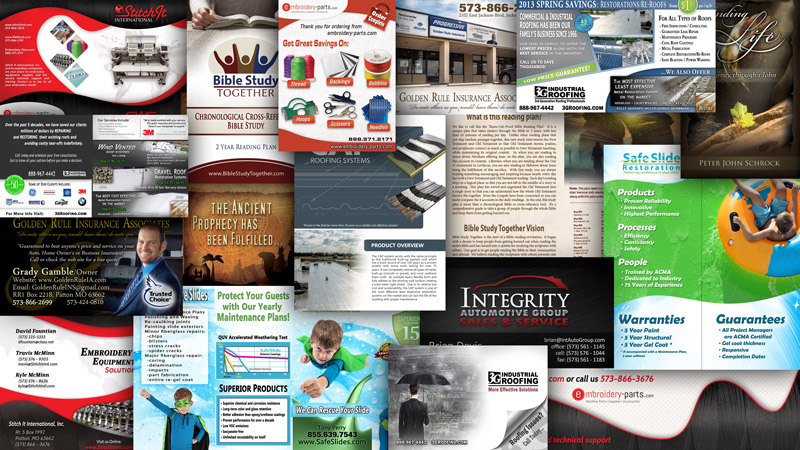 Design and Print
From business cards to mass mailing brochures and even full-color catalogs, Finest Studios is a turnkey design, print, and mailing powerhouse. It takes experience and the right connections to create designs and get in your customer's hands, but Finest Studios can remove your stress by taking care of the whole project and letting you focus on your work.
Graphic Design and Print
Finest Studios designs flyers, brochures, full-color catalogs, business cards, and can even rebrand your whole business. When it comes to doing mass mailings, Finest Studios can take care of everything from design to getting your printed mailer into your customer's mailbox. Check out some of the printed materials designed by Finest Studios below.  Our connects to amazing printing companies will save you time and money allowing you to maximize every dollar you spend.  Contact Finest Studios today to learn how we can transform the way your customers see your business.
Contact Finest Studios Today!